The time of a new Industrial Era is now. Understanding the change is the first step to take part into Digital Revolution.
A new era of economic growth and competitiveness is upon us. The Industry world is changing in a rapid and revolutionary way, thanks to new disruptive technologies able to connect and put in communication robots, software and humans, through an interconnected Cyber Physical System.
Collaborative Robots (Cobots), machines and software will be able to analyze Data and independently make logic-mathematic decisions in order to fully automatyze industrial processes, as predictive maintenance and smart energy system. All this is happening now, thanks to the Artificial Intelligence and to Deep Learning Algorithms. Get ready.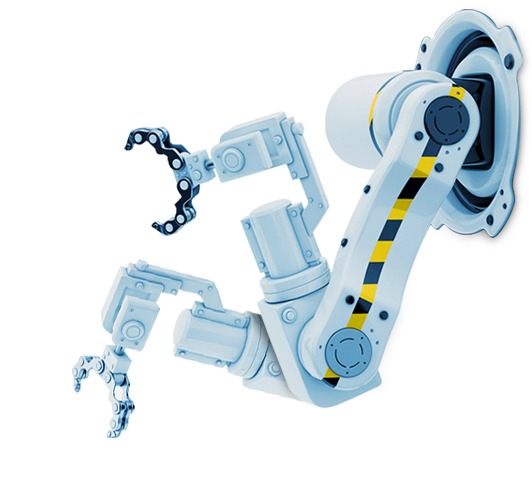 Enabling technologies

Industrial Internet

Cloud

Cybersecurity

Big Data & Analytics

Advanced
Manufacturing Solutions

Additive
Manufacturing

Augmented
Reality

Simulation
Horizontal
Vertical Integration
The Industry 4.0 Principles define the ongoing trasformation. Completely understand the overwhelming power of this new model will enable to manage the entire value chain of the manufactoring sector and to clear the way for businesses towards success.

Re-inventing Industrial processes with a modular, flexible and scalable 4.0 Platform.
Kainet is an Industrial Operations Platform that manages all the industrial processes, connecting robots, software and humans, increasing the efficiency and the productivity, simplifyng the information stream and reducing time, waste and costs.
Based on Open Source technology, Kainet is a platform adaptable to every industrial sector. By integrating the platform into the factory and into the satellite structures, Kainet is able to build a perfect industrial collaborative ecosystem for the entire supply chain.
Advantages
New business models
Product quality improvement
Operational performance monitoring
Supply Chain Management
Time to market reduction
VISIT WEBSITE