Downtime predictive analysis

The prediction of the downtime caused by vehicle accidents and maintenance could be a great solution, in the sector of long-term car-rental, to stand out from competitors and overtake them. One of Sogetel's customers understood that very well and, for this reason, decided to follow this goal.
Sogetel helped the company to take on this new challenge, taking advantage of the machine learning potential. Using the predictive analysis the company found out the way to understand in advance what could be necessary to improve its business, productivity and the customer experience.
Challenge and opportunity
Predictive analysis, a combination of machine learning and data mining techniques, allows extrapolation of diagrams in order to make predictions of future events, starting from a range of available data. This allows a company to anticipate future failures, assess risks, and choose the resulting marketing strategies.
Solutions
Recovery and normalization of data from Company Data Lake
Data analysis and integration with data coming from external sources
Prediction algorithm training
Chance of predicting since the beginning of the contract or ongoing
Reporting systems and dashboards interfacing
One to one marketing, business support, fleet management interfaces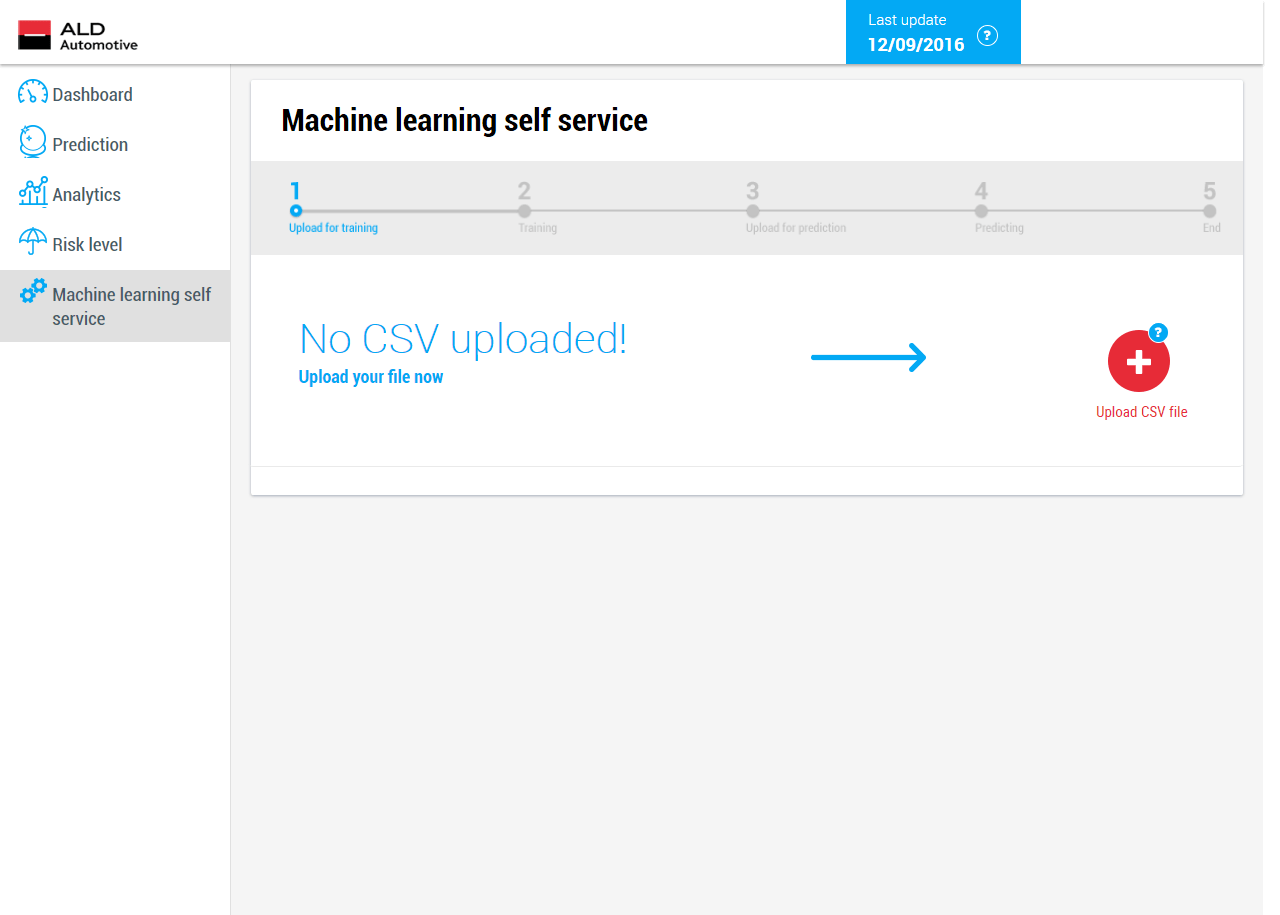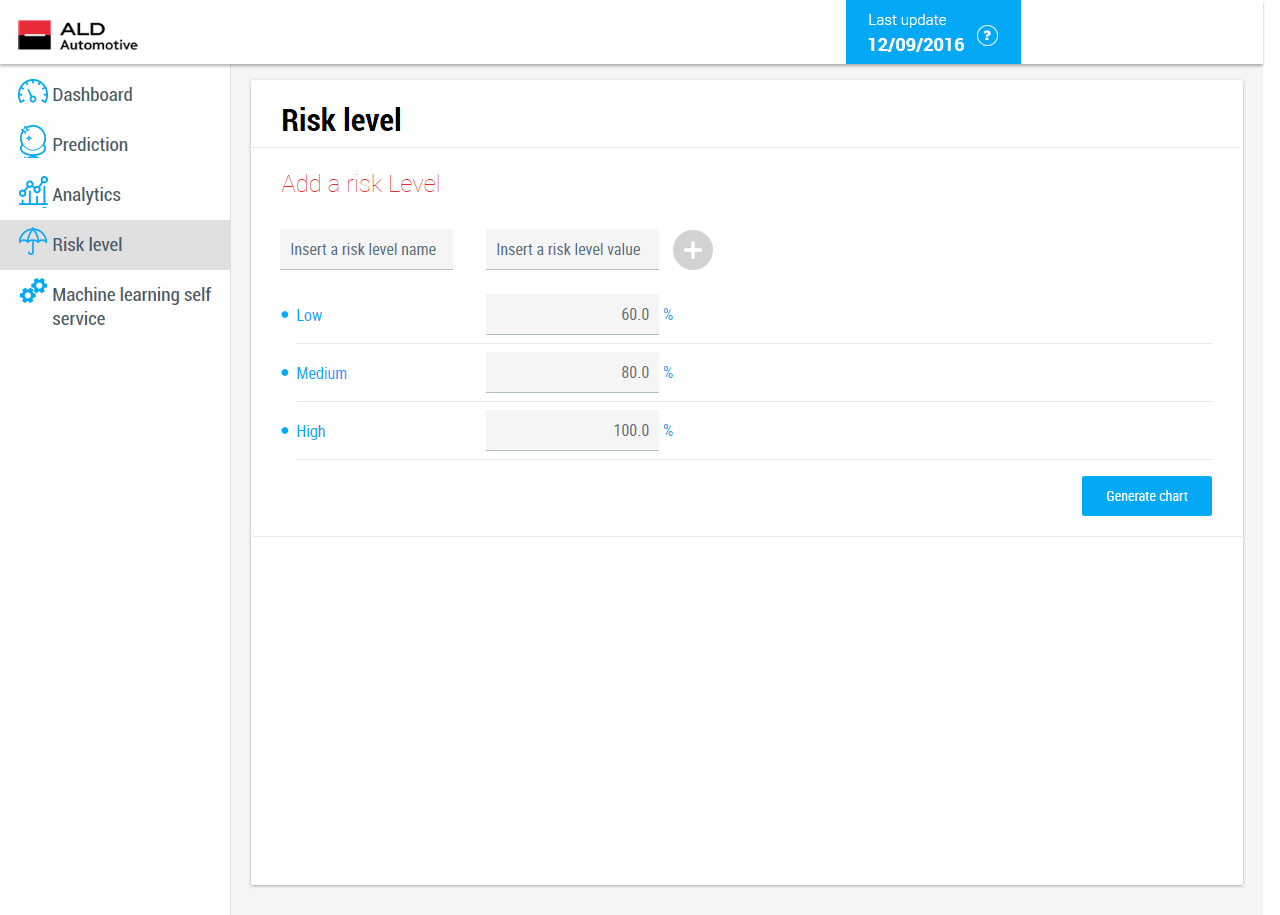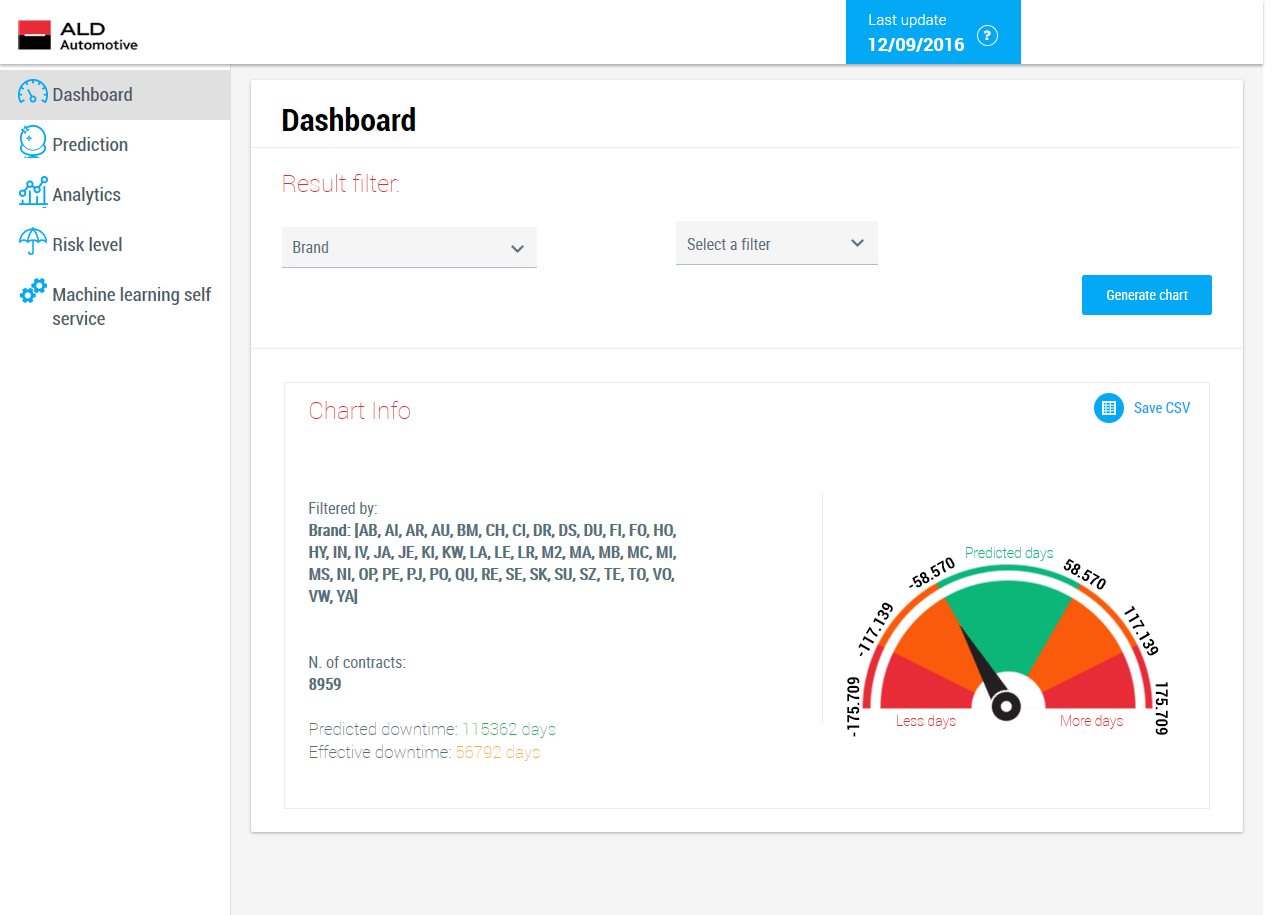 Results
Prediction of downtime for every contract
Business improvement in terms of cost containment and optimization of replacement car orders
Customer service improvement