KAISAFE: our solution for social distancing is now available and website is now online
Since the first cases of Coronavirus exploded in Italy, we at Sogetel have been working daily to find technological solutions able to counter the spread of it within work environments: industrial spaces, public buildings, hotel facilities, sports facilities such as swimming pools and gyms.
That's why today we are happy to announce the launch on the market of KAISAFE, the Plug&Play solution for social distancing.
KAISAFE provides a cloud platform for managing, aggregating and analyzing data from wearable devices that leverage UWB ultra broadband technology that have been engineered and manufactured by our partner IK Multimedia.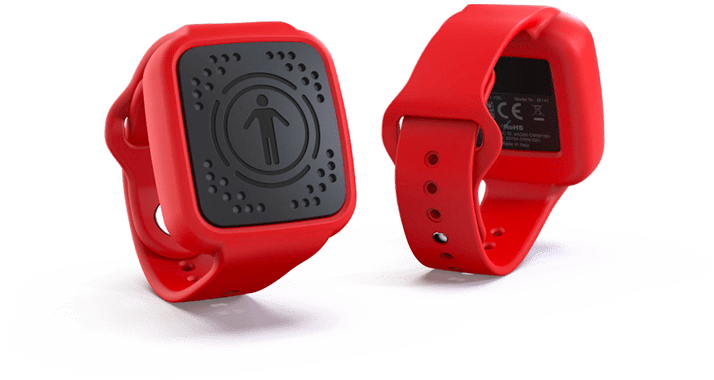 The devices, called Safe Spacer™, allow you to accurately detect when other devices exceed the established safe distance and alert the user through a visual, vibrating or acoustic alarm.
Thanks to KAISAFE today, companies will be able to:
maintain the social distance between people within the limits of safety;
monitor the number of employees present (per plant, per single day of work, etc.);
accurately detect when and by whom the permitted limit threshold has been exceeded;
alert the user with a visual, vibrating or acoustic alarm;
have a synoptic view of the staff position.
DISCOVER MORE ON KAISAFE